The shortage of labor and skilled workers is one of the biggest challenges faced by many companies.
Not only the search for qualified, foreign employees*, but also the associated bureaucratic hurdles, bring many companies to the limits of their possibilities.
We are happy to be your first point of contact for all matters relating to the immigration and relocation of skilled workers.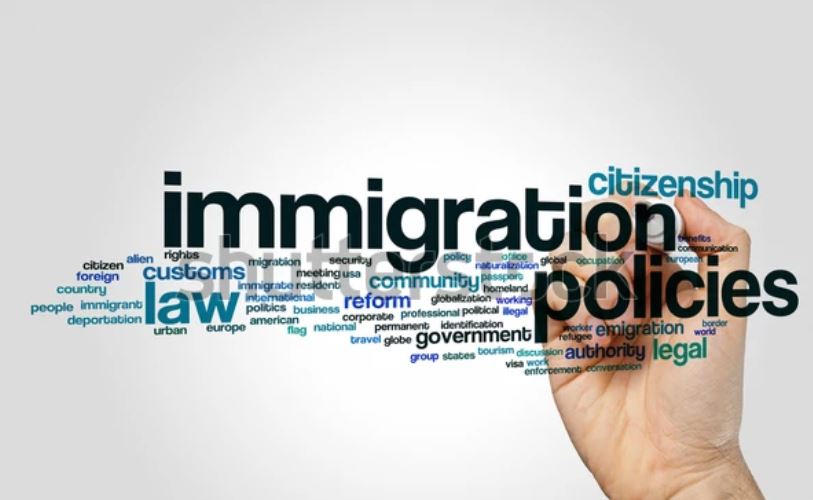 Do these questions sound familiar to you?
Which formalities have to be fulfilled so that the future employee can work in Austria?
How and where does the employee get a work permit and residence permit?
Where should he live and what administrative procedures are involved?
What has to be done if his family comes with him (visa, residence permit, school)?
What else has to be taken care of (bank account, change of driving license, etc.)?
As ÖVKG we take the needs of our customers seriously!
With our IMMIGRATION/RELOCATION SERVICE we take over the administrative activities for you and offer you solutions with different basic packages - on request with optional additional services - and this of course tailored to your individual needs.
Our packages cover the most diverse requirements, both for the most common case that your future employee is still abroad, or is already in Austria. Depending on the initial situation, we will gladly organize the necessary visa for the Schengen area and/or a residence permit/work permit, for the employee as well as his/her family members.
In addition, we also take care of all other wishes upon request - from opening a bank account and transferring a driver's license, to applying for family allowance and translating, apostilizing and legalizing documents, to finding a suitable apartment, a place in kindergarten, accompanying you when you go to the authorities, and much more.
Our user-friendly online portal allows you to book orders at any time, view the processing status around the clock, as well as give third parties - e.g. the new employee and your HR department - access for viewing and/or processing.
In terms of costs, we naturally offer you full transparency through a clear total cost overview of the services you have chosen.
A personal consular advisor is available for you and your future employee in at least German and English language.
Your advantages:
Orders can be booked online and tracked 24/7
Choice of various modules and additional services to meet your individual needs
Release of orders to third parties for viewing or further processing (e.g.: uploading documents)
Cost transparency - all costs incurred are displayed before the booking is completed based on the selected services
personal contact person on the part of ÖVKG
Our products:
Immigration 1- Immigration of foreign skilled workers (skilled worker is still in third country)
Immigration 2- Immigration of foreign specialists (specialist is already in Austria)
Immigration 3- Immigration of foreign specialists (specialist is still in the EU/WER area or in Switzerland)
Immigration 4- Individual services
The basic packages include, among others, the following services:
Support of the traveler or the employer by ÖVKG in applying for the necessary visa
Support in applying for work permits and residence permits (Red-White-Red Card, EU Blue Card)
Assistance in applying for the EU registration certificate for the place of residence
Additional services:
Registration/deregistration with the registration office (Meldeamt)
Extension of work and residence permit
Visits to authorities / accompaniment to authorities by ÖVKG employees (depending on location)
Assistance with opening a bank account
Assistance with the transfer of driving licenses
Translation of documents and contracts
Apostille/notarization/legalization for documents/deeds issued in Austria
Relocation Service A (apartment search, rental car, public transportation tickets, etc.)
Relocation Service B (kindergarten and school search, language courses, GIS fee, heating, electricity,..)
Feel free to contact us, we look forward to your call or message:
Karin Mogy
Director Sales/ authorized signatory
phone: +43 1 361 55 20
E-Mail: vertrieb@oevkg.at